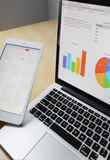 Everyone wants more website traffic.
The good news is, you don't need to spend thousands and employ a large marketing team to grow your traffic.
Read more: 5 Best marketing strategies to grow your website's traffic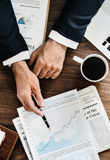 This is one of the most commonly asked questions by business owners in our age. What is the best digital strategy to grow your business sales? If you have tried digital marketing before you probably understand how many moving parts it has and how difficult it is to make it work.
Read more: What is the Best Digital Strategy to Grow your Business Sales?